RCI
valve testing
Rotor Contact Indicator (RCI)
The Teledyne LeCroy Test Services Rotor Contact Indicator (RCI) provides the valve tester with a means to monitor unpowered circuits (dry contacts) such as computer points and interlocks as well as assisting with adjustments of critical limit switch settings such as closed torque switch bypass. The RCI provides a usable signal for input to the QUIKLOOK Data Acquisition Systems.
Features:
Alligator clip connection for easy attachment
0V output for open circuit, 9V output upon closure
Adapts to standard Teledyne QUIKLOOK cable set
Fused connections for safe operation of QUIKLOOK
TEDS Sensor Recognition (QUIKLOOK 3-FS ONLY)
No excitation required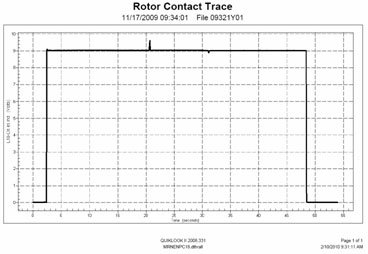 The Rotor Contact Indicator(P/N 160009) is used with QUIKLOOK 3-FS (P/N 160592) system and connects directly to the QUIKLOOK cable set.